"Cost effective client services"
Below is a sampling of our clients and the solutions that we have provided them over the past 6 years:
---

Facilities Management

Provide secure and functional computer environment for mission critical application
Vendor management for all hardware-support vendors included in the PhyCor network.
Monitor system processor and hard drive capacity. Make recommendations for ensuring established performance levels.

Frame Relay Network Monitoring

Vendor Management
Monitor system capacity. Make recommendations for ensuring established performance levels
Diagnose network equipment failure
Apply upgrades to supported software

Email functionality

Setup and monitor company wide email
Maintain Internet connection for email
Maintain Global address list

Remote Access Functionality

Setup and maintain Microsoft's Remote Access Services (RAS) to maintain secure, remote access to the network.

Physical, Logical and Redundant Security

Maintain physical and logical security on system and in computer facility.
Perform backups daily on the HP server with a 30-day tape rotation. Store current and month end backups off-site. Perform backups monthly of application programs and the HP operating system with a 3-tape rotation.

Software support for mission critical application - InfoCure's R/2000 Patient Management System

Vendor management and contract negotiations
Establish and maintain company-wide standards and procedures in the use of the R/2000 application
Report Writing
Staff training for regional IT support and lead personnel
Tier 1 Help Desk phone support
Test custom-programming changes by the vendor and move into live without user impact.
Develop an upgrade plan for R/2000 version upgrades.
Provide consulting to set up system codes and definitions.
Travel to each region for regular site visits to render system training and/or consulting.
---

ISC has provided design and development services on over 15 different management applications for Andersen Consulting.
Two of these have been implemented Globally, including a corporate Quality management and tracking system that incorporates development in Lotus Notes, Visual Basic and SQL Server.
Some other applications developed by ISC include:
An Access/SQL Server based Partner Compensation Automation System. This is a complex system used to keep track of every partner's equity and performance to determine each partner's share of the firm's profits. It is used throughout Andersen Consulting's North American offices.
An Access/SQL Server based corporate marketing database implemented nationally.
Currently ISC staff are participating in yet another application development project for Global-use.
ISC has had consultants on staff at Andersen Consulting since mid-1995.
---

An ISC consultant managed a 10-person, $750,000 project to automate Decision Support reporting for the officers of a new Coca-Cola division.
The system was provided complete functionality for the requirements of the new division withing Coke while remaining cost-beneficial to the company.
Wrote complex routines to extract data from Marcam's PRISM financial/manufacturing program, designed and developed an Oracle database for storing the data extracts and designed and developed a centralized Access and Visual Basic-based interface for the more than 30 complex reports.
Implemented security on the system on a report-by report basis.
Designed and developed fully automated routines for both the nightly downloads of PRISM information on the AS400 and uploads of information to the Oracle database on a Unix server.
Provided complete documentation and end-user assistance for the system using RoboHelp.
Successfully implemented the system, including automated distribution of new reports and/or changes, to over 150 users on a Novell Network.
---

ISC produced an cost beneficial application that re-designed the company's order processing and order fulfillment work flow, increasing productivity while reducing cost.
The application succeeded in reducing lead-time from 40 days to less than 10.
Other portions of the project included:
Creating an MS Access based system to automate the new work process.
Automating the interface to vendors and to UPS and FedEx shipping products.
---

ISC designed a world class information technology solution to link each lodge with the home office.
ISC installed every server in the solution and supervised the configuration of every Win95 PC on the network. ISC also connected Suburban's corporate network to the Internet and installed the Firewall, Proxy Server, Exchange Server, Webserver, and Point to Point Tunneling Server for secure internet access from inside the network as well as secure communication from the lodges to the office across the Internet.
The foundation of ISC's solution at Suburban Lodge was the development of the lodge management application that is being used in over 70 lodges throughout the country. The system is a turnkey point of sales system for the lodge. It was written completely by ISC staff using Delphi and SQL Server and has the following features:
Securely, economically and automatically replicates each transaction from each lodge database to a central data warehouse in Atlanta over the Internet using PPTP and a VPN over the Internet.
Interfaces with major phone systems (automatically logs phone calls and adds them to the bill - enables maids to punch code into phone which automatically updates system of room status)
It is a windows based application running on SQL Server.
Provides Web-Based drill-down and graphical Management Reports from Central Web Server in Atlanta.
Controls the Cash drawer.
Validates, authorizes and processes credit card payments.
---

ISC provide Georgia Pacific with many different solutions over the past few years, all of which cut costs for the company and thus increasing the bottom line. Some of those projects include:
Installed local-area-networks in Tokyo, Japan and Zug, Switzerland
Replaced a DECNet and Token Ring based network with a 10 BaseT network for a $500 million division. The project also involved re-writing all Mainframe applications to run on a Windows NT SQL Server machine. Improved performance on long running queries by 500% and saved the client $200,000 in software license fees.
Wrote a series of workflow automation applications as well as complex reports that integrated data on 3 different platforms, AS/400, DEC and ES/9000. The effort reduced manpower need by 5 full-time employees.
---

Sometimes a clients needs exceed the bounds of their own company. When Georgia Pacific needed to improve its electronic communication with IntelliTrans, the company that performed GP's logistics, AOS offered a solution.
ISC created all the database management functions and custom report development for IntelliTrans. ISC went on to create a custom Microsoft Access application for managing and maintaining the data. The application automated the interchange of data with GP using EDI.
---
RGL Gallagher CPAs
Where other consultants fail, ISC can recover. At RGL Gallagher, ISC rescued a failed implementation of the Great Plains Accounting System. ISC went on to write a custom job & customer tracking system to replace an inadequate existing system.
---

At Sequitur, ISC assisted with complex network and systems integration projects at 6 private colleges throughout the country. ISC intalled elaborate Visual Basic/SQL Server based college recruiting system.
---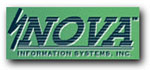 Performed the data conversion from Great Plains Accounting to SQL Financials.
---
Sands & Company
Converted Coax network to 10BaseT Local Area Network and installed network cards in all PCs and Office 97.
Implemented a company-wide Internet e-mail solution using MS Exchange Server.
Managed the first implementation of a Data Warehouse solution pulling data off the AS/400 onto SQL Server.
Introduced and integrated a Windows NT network with an AS/400. Installed the complete MS BackOffice.
Implemented a TCP/IP WAN across 6 locations throughout the southeast using Distributed SAN Servers for an AS/400 based network for a mission critical application.
Securely connected the private network to the Internet.
Integrated the LAN/WAN with the Internet.
---

Wrote the security module for a large-scale manufacturing distribution system.
© Copyright 1999, Automated Office Systems, Inc.